We are thrilled to announce that our newly recorded Christmas Charity Single 'Time Stands Still' will be available from 1st December via the Charity page on this website.   
We have chosen to donate 50% of the profits to Crisis UK. 
Crisis UK work directly with thousands of homeless people every year. They provide vital help so that people can rebuild their lives and are supported out of homelessness for good. They offer one to one support, advice and courses for homeless people in 12 areas across England, Scotland and Wales. 
The single was produced by Jared Bryant at Severn Valley Studios in Worcester.  We had an absolutely great time recording this single and are incredibly proud of the results.  We can't wait to share this with you.  All of us involved have been quite emotional, as Carolyn has woven some powerful words to make us all think about the plight of the homeless during this time of year. 
You may have seen our promotional video, if you can keep sharing it as we want to raise both money and awareness for Crisis UK.  We would also like to thank all the radio stations who have responded to us and are now playing our single across the airwaves.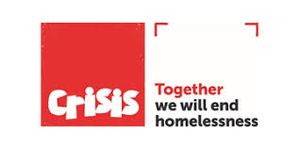 Don't let your TIME STAND STILL folks….join us and let's try to end homelessness.